NEWS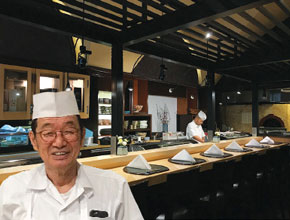 Kaiseki Specialist Chef Sugiyama's Wish to Delight Japanese Cuisine Fans in LA.
Update: 4/01/2019
"It's already been 47 years since I have been involved in cooking", tells Nao Sugiyama, the multiple-awarded chef from Japan.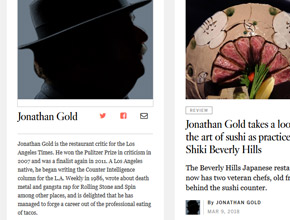 Jonathan Gold takes a look at the art of sushi as practiced at Shiki Beverly Hills
Update: 3/13/2018
Our restaurant has been reviewed in the Los Angeles Times in a column by Jonathan Gold.
Go to review page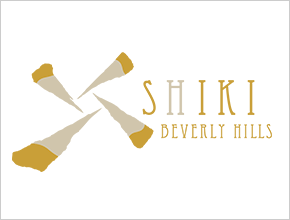 We are one of ZAGAT's
"8 Hottest New Japanese Spots in LA"
Update: 10/10/2014
Now we are shown on ZAGAT's "8 Hottest New Japanese Spots in LA."
Go to ZAGAT feature page